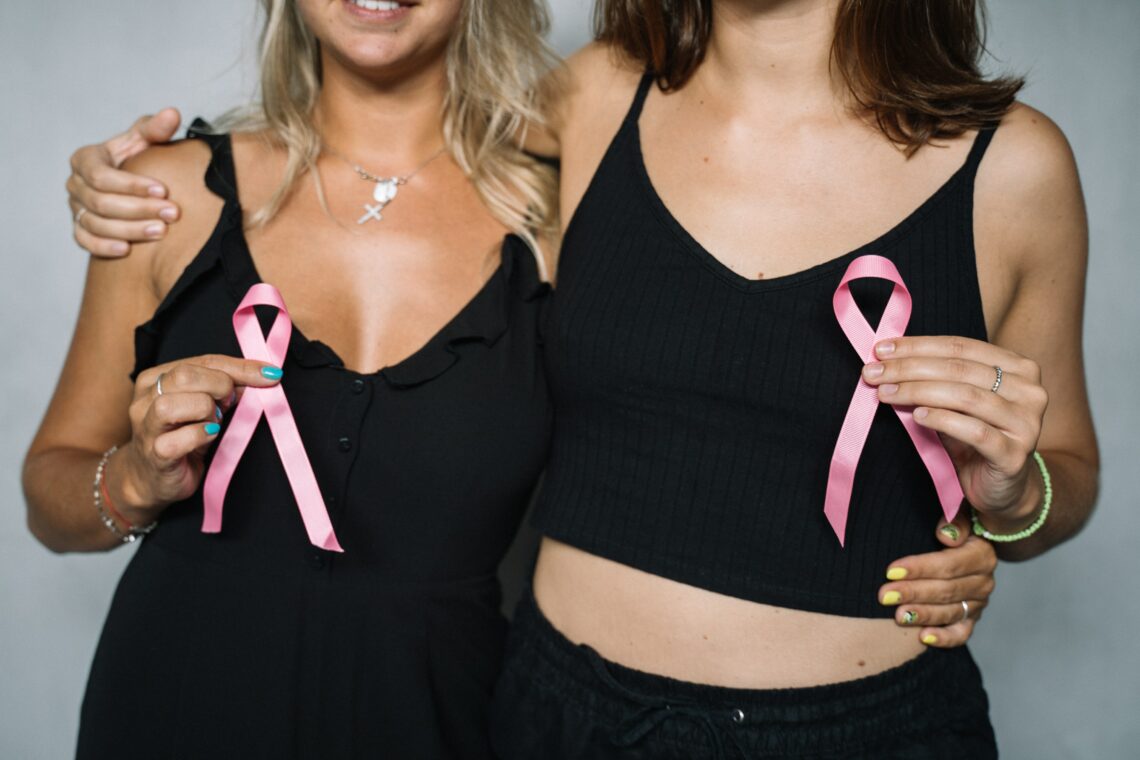 DID YOU KNOW
Breast cancer risk increases with age and every woman is at risk.
Every 13 minutes a woman dies of breast cancer.
Seventy-seven percent of women with breast cancer are over 50.
Risks for breast cancer include a family history, delaying pregnancy until after age 30 or never becoming pregnant, early menstruation (before age 12), late menopause (after age 55), current use or use in the last ten years of oral contraceptives, and daily consumption of alcohol.
Early detection of breast cancer, through monthly breast self-exam and particularly early mammography after age 40, offers the best chance for survival.
Ninety-six percent of women who find and treat breast cancer early will be cancer-free after five years.
Over eighty percent of breast lumps are not cancerous.
YOU ARE NEVER TOO YOUNG TO DEVELOP BREAST CANCER! BREAST SELF-EXAM SHOULD BEGIN BY THE AGE OF TWENTY.
How to Perform a Breast Self Exam
Stand in front of a mirror. Look for any changes such as changes in size or shape, dimpling, or changes in your skin texture.
Look for changes to the shape or texture of your nipples. Gently squeeze each nipple and look for discharge.
Repeat these steps with your hands on your hips, over your head, and at your side.
Raise your right arm and examine every part of your left breast. Move in increasingly smaller circles, from the outside in, using the pads of your index and middle fingers.
Gently press and feel for lumps or thickenings.
Using body cream, if necessary, continue to circle and gently massage the area outside your breast and under your arm.
Repeat with your left arm and right breast.
Lay down. Put a pillow under your right shoulder, and your right hand behind your head. Again gently massage and feel your breast for lumps or other changes.
Repeat with pillow under left shoulder with left hand behind head.
Tips:
Menstruating women should do breast self-exam a few days after their periods end. Women who use oral contraceptives should do breast self-exam on the first day of a new pill pack.
Post-menopausal non-menstruating women should pick a day and do breast self-exam on the same day each month. Notify your physician immediately if you notice any changes or lumps.
Breast self-exam should be a routine part of every woman's life. Talk to your daughters about the importance of breast self exam so it will become a routine part of their lives.
Photo by Anna Tarazevich from Pexels