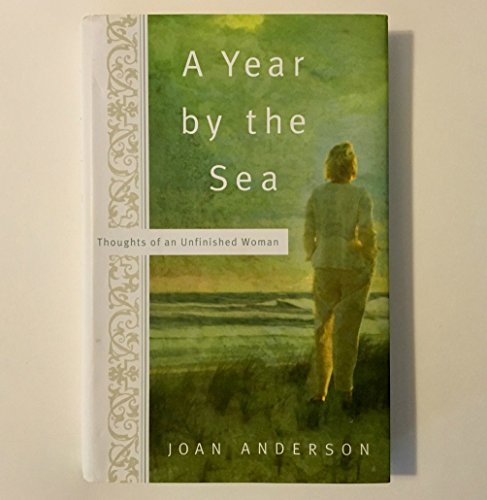 A Year by the Sea: Thoughts of an Unfinished Woman
Ever wanted to take time out? Walk away from your life and reinvent yourself? Stop being a mother, a wife, a girlfriend, a businesswoman, a cook, or a lover? Just be YOU.
Joan Anderson did just that. After 30 years of marriage, she packed her bags and took a year out, to be alone and find herself again. She retreated to her cottage in Cape Cod and got to know herself again, not in relation to others, but in relation to herself.
This is a true story, a moving account of woman's journey back into her soul. This is proof that we can all find our roots, our essence, and need not rely on others in order to do so.
Having just come out of a 2-year relationship, I was recommended this book by a very close friend. I devoured it in one sitting. I couldn't get enough of Joan's discoveries, her courage, and her honesty. She writes with simplicity and from the heart. And she inspires you to want to swim with seals, and run along the seashore in the rain! This is a truly wonderful book.