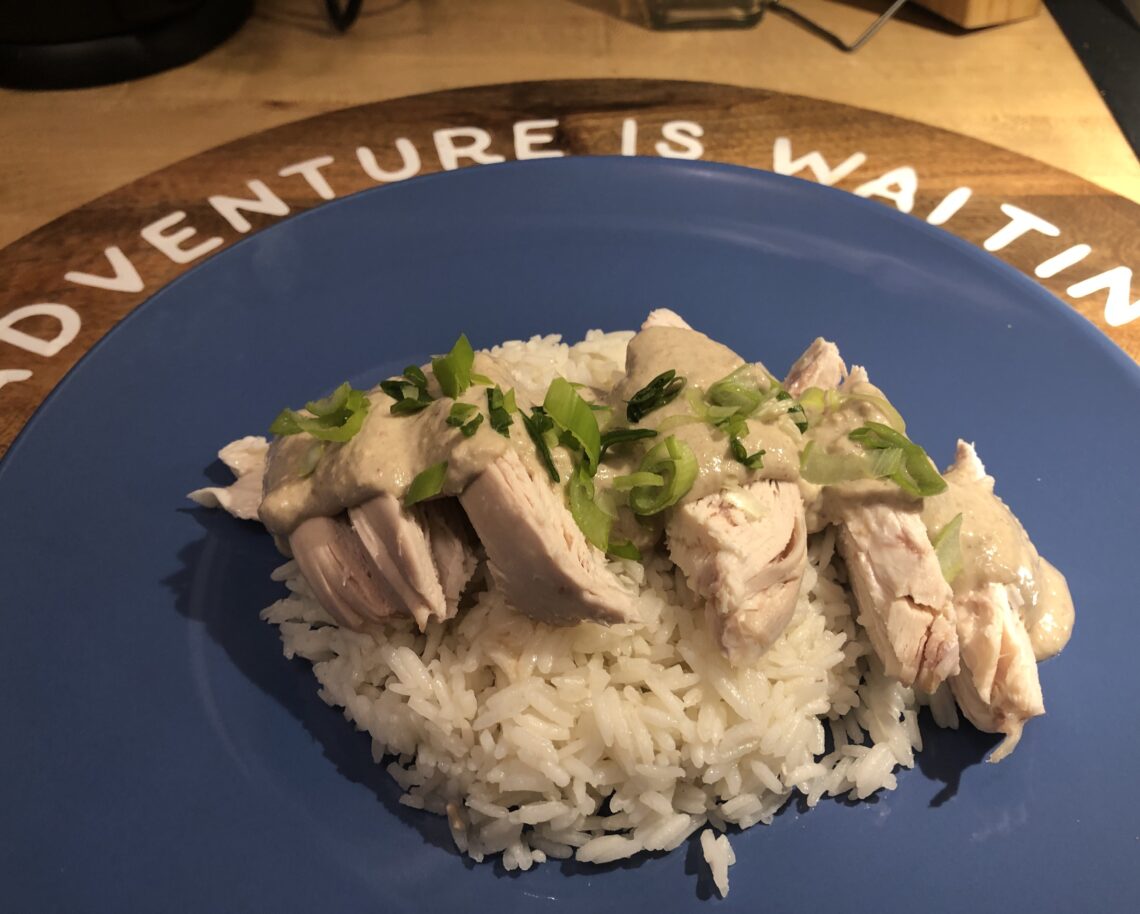 My take on Circassian Chicken
I have a deep appreciation for the cuisine that emerged from Circassia, a historical country in Eastern Europe (near the black sea) where once lived the Cherkess or the Circassians. This nation was dispersed at the end of the Russian-Circassian war in 1864 and had to fled to Turkey and the Middle East, bringing along their food heritage and tradition.
Circassian chicken tops my list of comfort foods. It's is a chicken dish covered with a rich walnut gravy (walnuts mixed with stale bread, paprika, garlic and chicken broth) and served with pasta. The egyptian version serves the chicken on a bed of rice covered with coriander seasoned walnut gravy.
My twist on this dish is replacing the bread with oats as a thickening agent.
SImplifying and merging steps makes cooking those dishes more attainable to busy demographics, with the help of a blender or a mixer.
Ingredients
For the chicken
1 whole chicken
2 carrots
1 onion
2 cloves of garlic
2 cloves of clover
3 cardamom pods
2 bay leaves
4 corns of black pepper
1 Tbsp of salt (or salt to you liking)
For the gravy
1/2 cup of walnuts
1/4 cups of rolled or quick oats
1 1/2 cups of chicken broth
3 cloves of garlic, crushed
1 tbsp of butter
1 tsp of dried coriander
1/4 tsp of nutmeg
1 1/2 cups white or jasmine rice
Instructions
To cook the chicken and prepare the broth: put the chicken in a large pot, cover with water and bring it to a boil. Add the chopped carrots and onions, the clover, cardamom, bay leaves salt and pepper corns and simmer for about an hour or until the chicken is cooked and tender. Wait until the chicken cools down a bit and shred the meat then put aside.
In a separate pot, cook the rice in 3 cups of chicken broth adding a tsp of salt. It always preferable to soak the rice for 30 minutes or an hour, this helps cook the rice evenly.
To make the gravy: using a blender or a food processor, mix the walnuts and oats with the warm chicken broth. It should have a light batter consistency. Melt the butter in a small saucepan and lightly cook the crushed garlic then add the walnut and oats mixture and season with the dried coriander and nutmeg. Cook over low heat for 2 to 3 minutes until the gravy is slightly thickened.
Put the rice in your serving dish and layer it with the shredded chicken then cover with gravy.
You can finish the dish with a touch of fresh coriander or spring onions.
Enjoy!