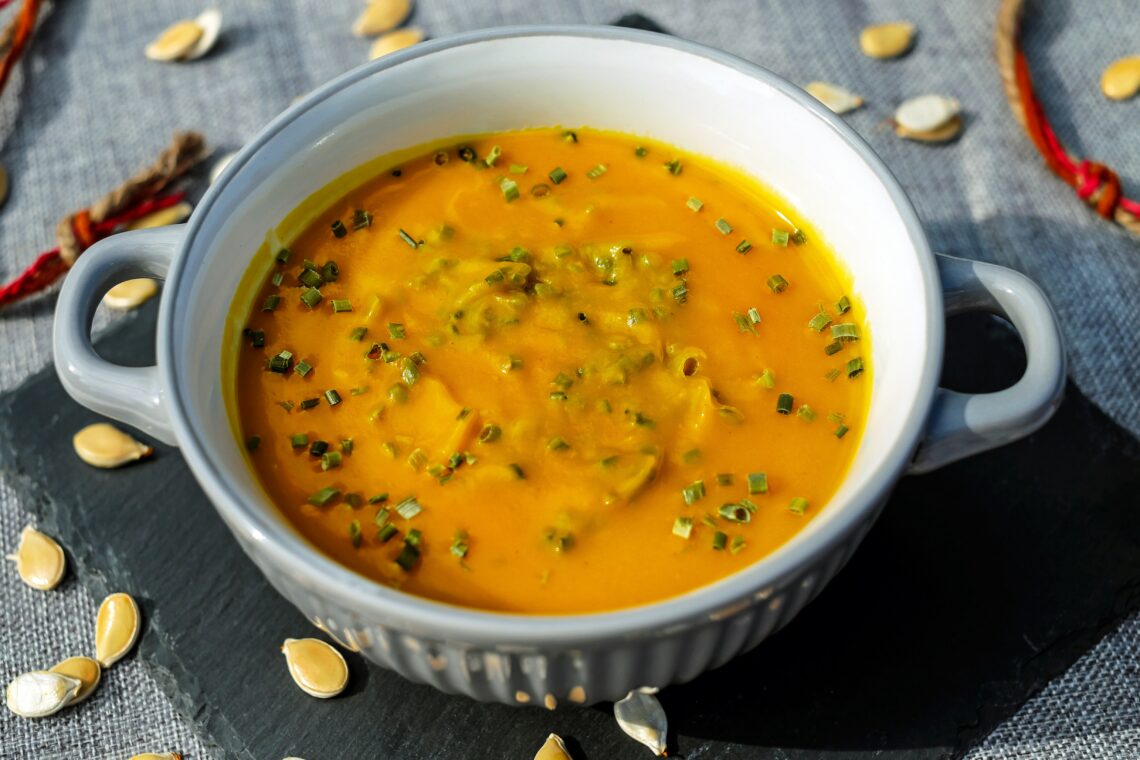 Indulge in this warm and satisfying soup on a cold winter night with this recipe for creamy carrot soup. This soup is healthful and delicious because it uses only the most basic ingredients. During the colder months, this is a wonderful way to warm up while still enjoying the delicious sweetness of carrots.
2 pounds carrots, peeled and sliced
1 onion, chopped
1 tablespoon fresh lemon juice
2 cups Chicken Broth
sour cream
salt and pepper (to taste)
2 tablespoons butter
parmesan cheese, grated (optional)
In a large, heavy-bottomed pan, heat the butter over medium heat. Add the onions and cook five minutes until transparent. Add the carrots, 2 cups of water and cover. After ten minutes add the chicken broth and four more cups of water. Bring to a boil, then reduce the heat and simmer until the carrots are tender (about 20 to 30 minutes).
Let the soup cool, then use a blender to purée the carrots in several batches. Return all the soup to the pot, add the lemon juice, and keep warm, adding salt and pepper to taste. Serve with a teaspoon of sour cream and fresh parsley to garnish. Parmesan also makes for a nice addition, when soup makes the whole meal.
The smooth texture of this carrot soup makes it perfect for a light lunch or a soothing evening meal. This soup will help you feel toasty and cozy on a cold day with its velvety texture and sweet and savory aromas. Do yourself a favor and give it a shot so you may experience the deliciousness and contentment it can provide.
Photo by Pixabay: https://www.pexels.com/photo/soup-on-white-ceramic-soup-bowl-209540/