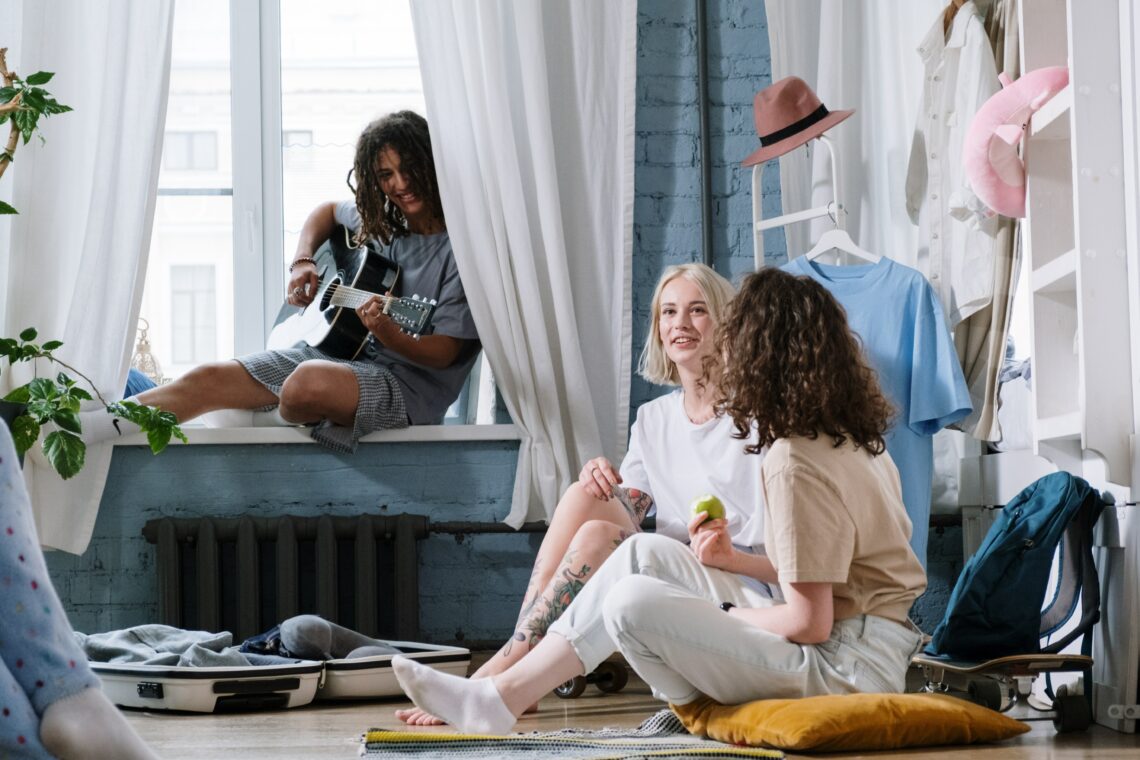 How to pack for college: the minimalist version
Moving out of home to start the first year of college can certainly be stressful on freshmen. Thinking about what to pack, and weather it'll be enough or not, might add to this stress.
The good news: You do not need a lot!
Many of the Zoomers (Gen Z) are adopting the minimalist approach to living, for ethical and environmental reasons.
A clutter-free dorm room will increase your focus and productivity, and help you get those high scores. So let's break it down to a few essentials:
1) Bedding
Get away with using one set of bedding (hence avoiding to dedicate storage space for an extra set) by planning your laundry day. Start the washing and drying cycles as soon as you wake up and your bed will be made by noon. Include the following in your bags
1 fitted sheet
1 pillow case
1 light blanket
1 pillow
Mattress and pillow protectors
2) Clothing
Packing a bit over a weeks worth of clothing will allow you to do laundry once a week. Minimalist do not need to sacrifice chic style, think of different combinations for the keys pieces you'll be packing. Find ideas and inspiration for a capsule wardrobe here. This is an example of a gender neutral list to adapt to your personal needs:
3 pants
10 shirts or tops
10 socks
10 underwears
3 sweaters or hoodies
2 paires of comfortable shoes (3 including the paire you will be wearing)
1 coat (depending on your city's weather)
Hangers
A few small bins to help organize your closet
3) Utensils and kitchen items
In most cases, you will be able to eat three meals at the dorm cafeteria. There are also common areas where you can prepare a quick toast and tea. You can pack these items in your bags:
1 plate
1 bowl
1 mug
a set of cutlery
a couple of tupperware boxes for snacks and leftovers
4) Toiletries and shower items
You can opt for skipping packing this section, and rather buying your toiletries at your destination. Most college cities have an abundance of nearby stores where you can buy your basic soap/shampoo/moisturizer..etc.
If you're using common shower area, you can bring along a handy shower caddy, which is a carrier that doubles as storage.
Body wash
Shampoo and conditioner
moisturizer or body lotion
1 bath towels, 2 hand towels and 1 washcloth
Tooth paste and tooth brush
5) Extras
No need to mention that you will bring along your laptop or the tech equipment you use for school.
This sections also includes sentimental items, such as a small picture frame of family and friends.
You can also pack a couple of decorative items to embellish your room: maybe a throw on your bed for a cosy feel, a light mini rug or your favorite plush toy.
Photo by cottonbro: https://www.pexels.com/photo/group-of-friend-inside-a-dormitory-5158945/