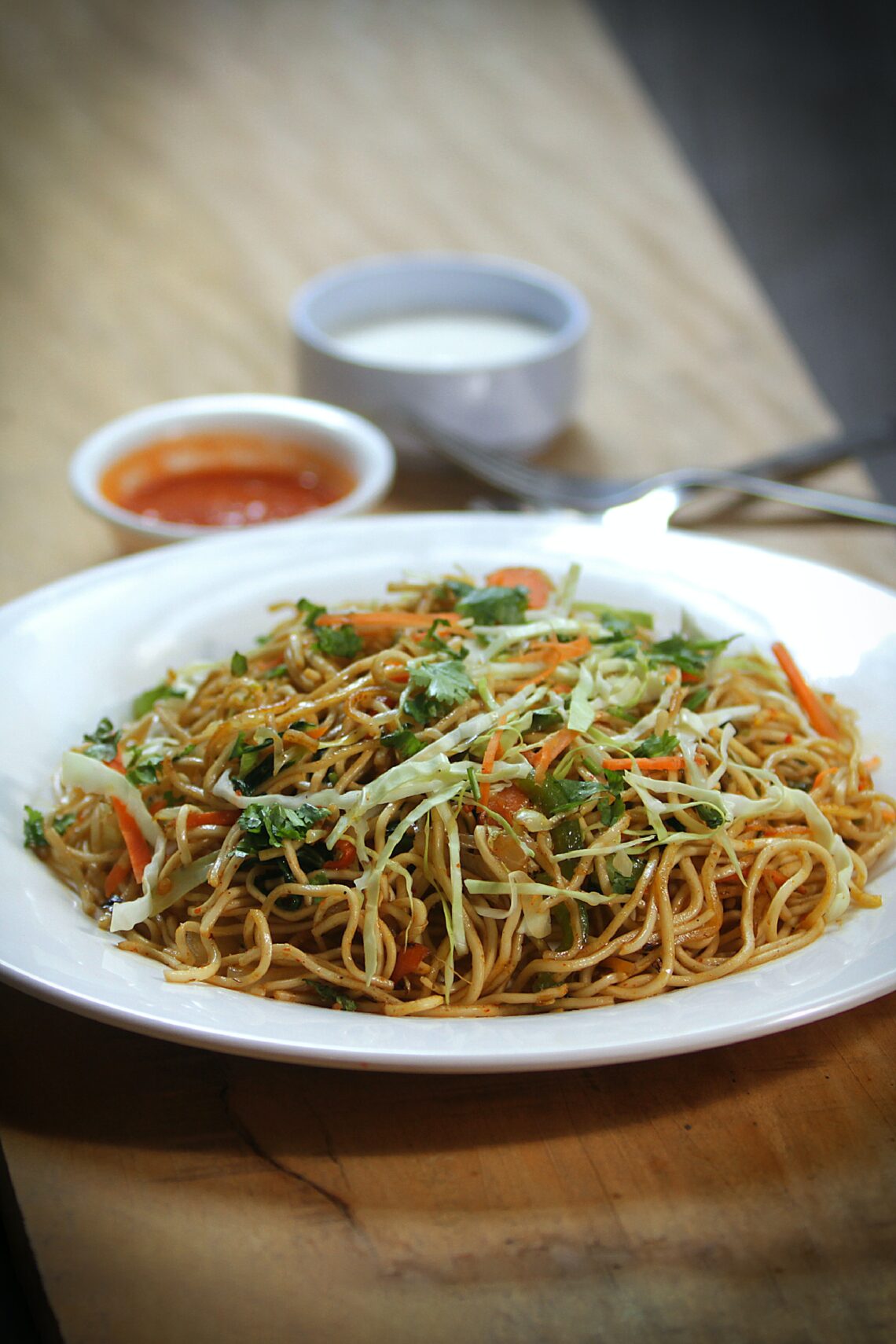 If you're into Chinese noodles, then this is the recipe for you! In China, chow mein is made with soft noodles. For crispy noodles, add more oil than the recipe calls for and cook the noodles longer to dry them out. (You can substitute shrimp for the chicken).
Ingredients
1 pound chicken (or shrimp)
1 cup celery
1 pound broccoli
1/2 pound fresh mushrooms, sliced
1/2 pound dry won ton noodles
1 pound bean sprouts or snow pea pods
1 medium onion, sliced
1 green onion, diced along the diagonal
1 carrot, sliced (optional)
1 red pepper, sliced (optional)
Seasonings for Chicken
1 teaspoon soy sauce
1 – 2 teaspoons oyster sauce
salt, pepper to taste
1 small piece (less than 1 teaspoon) of cornstarch
Gravy:
1 tablespoon cornstarch
1 tablespoon oyster sauce
1 teaspoon soy sauce
1/2 cup water
Salt, accent (if desired) and pepper to taste
Instructions
Wash the bean sprouts to give them more time to drain. Boil noodles in salted boiling water until they are soft, but not sticky. (Break the noodles in half if desired so they are easier to manage). Blanch the noodles in cold water and drain.*

Cut the chicken into thin strips. Add seasoning ingredients to chicken, adding cornstarch last. Marinate chicken in seasonings for 10 – 15 minutes. While chicken is marinating, prepare vegetables. Peel the stalks of the broccoli until no more strings come out, and slice thinly on the diagonal, slice mushrooms.

Heat the frying pan on high, add 2 tablespoons of oil and fry the noodles in small portions until they are golden. Use chopsticks to separate the noodles as they are frying. Remove the noodles. Add more oil and add the chicken and onion to the pan. Stir-fry until the chicken has no redness. Remove from wok or pan.

Cook the rest of the vegetables separately, adding a bit of salt if desired to taste. (With the bean sprouts and broccoli add a bit of sugar as well if desired). If desired, add about 1/4 cup of water and cover pan while cooking broccoli, as it doesn't contain much moisture.

Give the gravy a quick re-stir. Add all the ingredients back into the wok, making a "well" in the middle of the wok for the gravy. Mix well. Add green onions at this point if desired, or save them for a garnish. Pour on top of the noodles. Garnish with sesame seeds. Serve hot.
*If using fresh noodles, still boil them in hot water as this removes some of the starch and makes stir-frying easier.
Photo by bishop tamrakar from Pexels