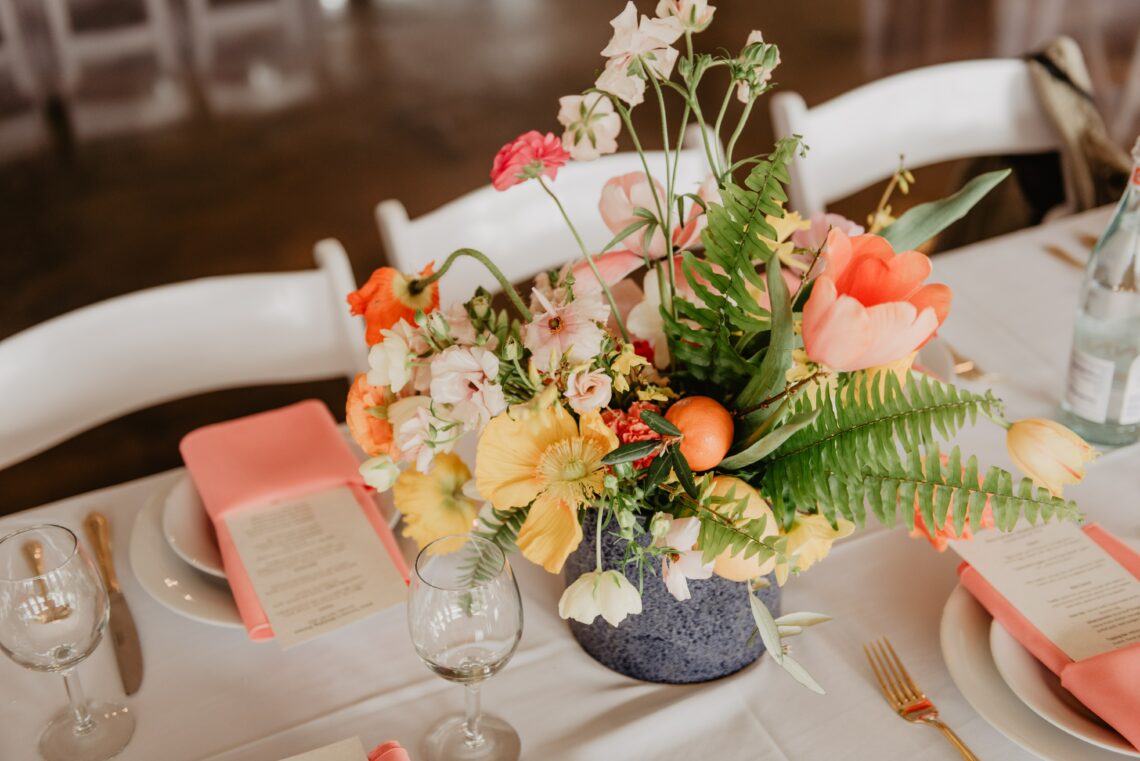 Whether it's a dinner party, a birthday party or simply to decorate the house, flowers are always a beautiful thing. When arranging flowers, you need to be aware of some things. Here are a few helpful hints we have to help you arrange your flowers.
Decide where you will place your flower arrangement before you make it so you can determine if the finished piece should be tall or wide or round and full.
Select a container that is appropriate for the decor and/or theme of the arrangement.
Choose a vase that is in proportion to the flowers. Often the vase should make up one half to one-third the size of the total arrangement.
Make sure the container has appropriate water-holding capacity in proportion to the quantity and size of the flowers (sunflowers don't fit in a bud vase, for example).
Use vases with a belly (such as urns or ginger jars) for mass and filler flowers. Mass flowers include roses, carnations, sunflowers, lilies, tulips, daffodils, and chrysanthemums.
Condition the flowers by cutting the stems diagonally under water. This prevents air bubbles from forming that can block water from being drawn up into the flowers. The diagonal cut allows a wider surface from which flowers can drink.
Remove the foliage from stems which will be under water. This discourages bacteria from forming due to decaying foliage in the vase water.
Re-cut the flower stems every two to three days and change the vase water.
Don't combine flowers which do not naturally blend well. For example, bold, angular, shiny tropical flowers such as bird of paradise do not blend well with softer, delicate, ruffled flowers such as sweet peas.
Don't use tall arrangements for dinner table centrepieces sot that your guests are able to see each other across the table!
Don't set flowers in a draughty or warm place, such as in an open, sunny window or on top of the TV. The draughts and heat will cause the water to rapidly evaporate out of the flowers-and the vase and leave you with a wilted bouquet.
Photo by Emma Bauso from Pexels