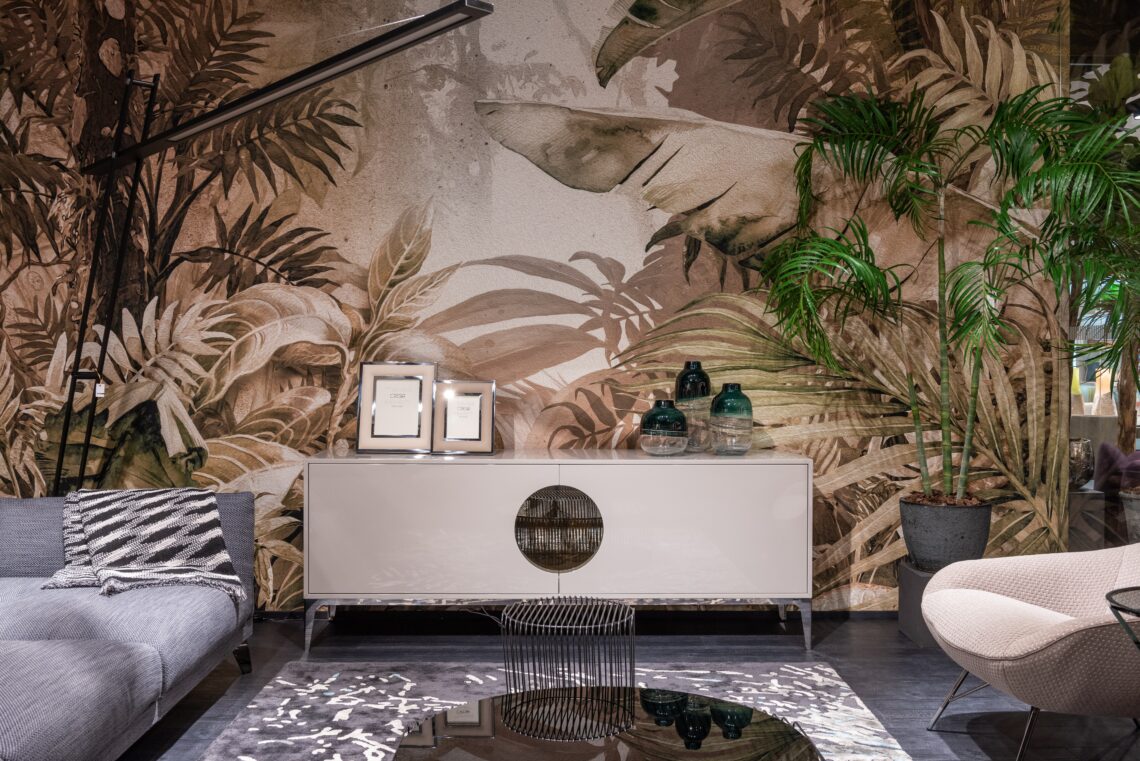 Decorating your house? Tired of Louis XV and Louis XVI furniture? Tropical chic is one of the most popular looks. It includes comfort, warmth, and a touch of the exotic, using jungle themes, restful colours, and natural textural elements.
It's a style that has fresh appeal with touches of traditional. This is not the multi-coloured jungle look you might choose for a child's room. Instead, it might be defined as "lush minimalism" since it mixes lots of texture and intricate pattern with simple details and a few large accessories.
Common motifs include stylized palm trees, large leafed banana plants, animal prints, rattan and leather. This look is most often used in living rooms and family rooms, but can be adapted for master suites and bathrooms as well. Here are some of the underlying elements and themes of a tropical look room:

Comfortable upholstered furniture is a must in a tropical room.

Long horizontal lines underscore a casual look and add to a restful mood, while taller elements such as plants, screens, or artwork add a grand scale.

Neutral tones including ivory, beige, camel, tan, deep brown, soft gold, and pale yellows are the foundation of a tropical themed room. Greens are also a major element in shades that range from light sage to avocado and from yellow-greens to a green that is nearly black. Accents might be in dark brown, black, or even muted reds.

Furniture in a tropical room is often large in scale and selected for comfort and utility. Accent pieces in wicker, bamboo, iron, and rattan will also fit well with the look.

Fabrics should be soft and lush. Pillows, ottomans, and chairs might be done in jungle prints and leaf designs but avoid overdoing the room's accessories.

Wood furniture pieces and wood flooring fit well into this look. Light woods can be used but add more weight to the room by mixing in some dark tables, lamps, or furniture feet.

Large plants, especially palm trees, are a perfect addition to a tropical themed room. Add them in corners and uplight from underneath using inexpensive can lights.
Photo by Max Vakhtbovych from Pexels