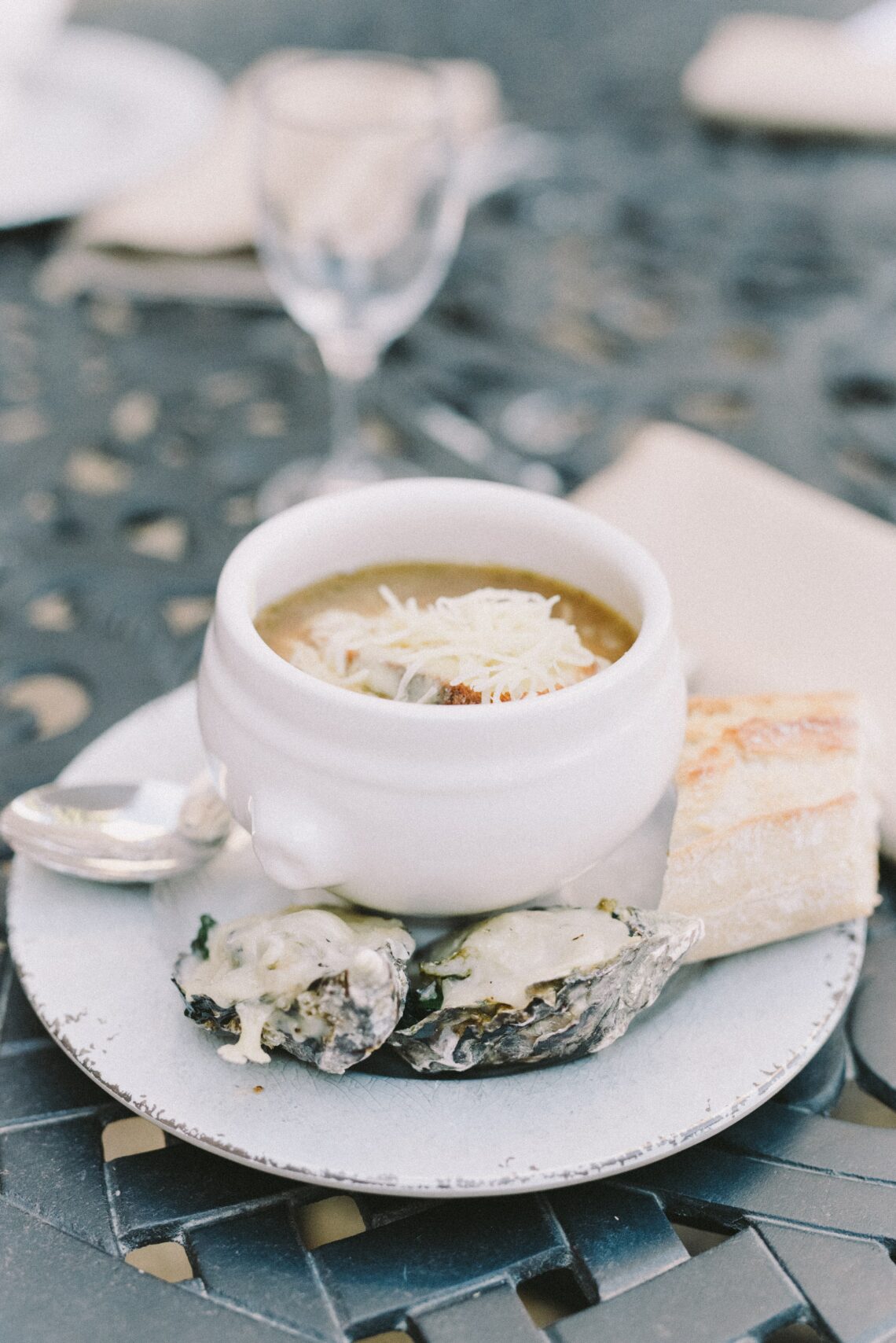 This soup is a classic, and very much appreciated by many especially on cold days. The steaming pot with delicious bread soaked in onion broth and melted cheese hit the spot.
Try this French Onion Soup, we promise you won't regret it (if you like onions that is!)
Ingredients
2 tablespoons butter
1 teaspoon olive oil
3/4 pound peeled, halved, and sliced yellow onion
thick slices french bread as required to form a single layer in each soup bowl
pinch sugar
1 teaspoon flour
3 cups beef stock
1/2 cup dry white vermouth (optional)
salt and freshly ground black pepper, to taste
1/4 pound grated gruyère (or other strong cheese of your choice)
Instructions
Preheat oven to 450 °F.
 Melt half the butter and oil in a sauce pan over low heat. Add the onions, cover, and cook for about 20 minutes until soft and translucent. Stir frequently.
 Butter the bread slices with the remaining butter and bake until toasted. Remove and set aside.
Remove the cover, increase to medium-high, add sugar, and stir continuously until the onions turn golden. Reduce heat, add flour, and cook a minute or two more. Add stock and wine, increase heat to high, and bring soup to a boil. Reduce heat and simmer for 30 minutes. Adjust seasoning.
 Divide the bread slices among the serving bowls in a single layer. Gently divide the soup among the bowls. Sprinkle half the cheese over each bowl. Melt and brown the cheese under a broiler.
Photo by Olya Kobruseva from Pexels