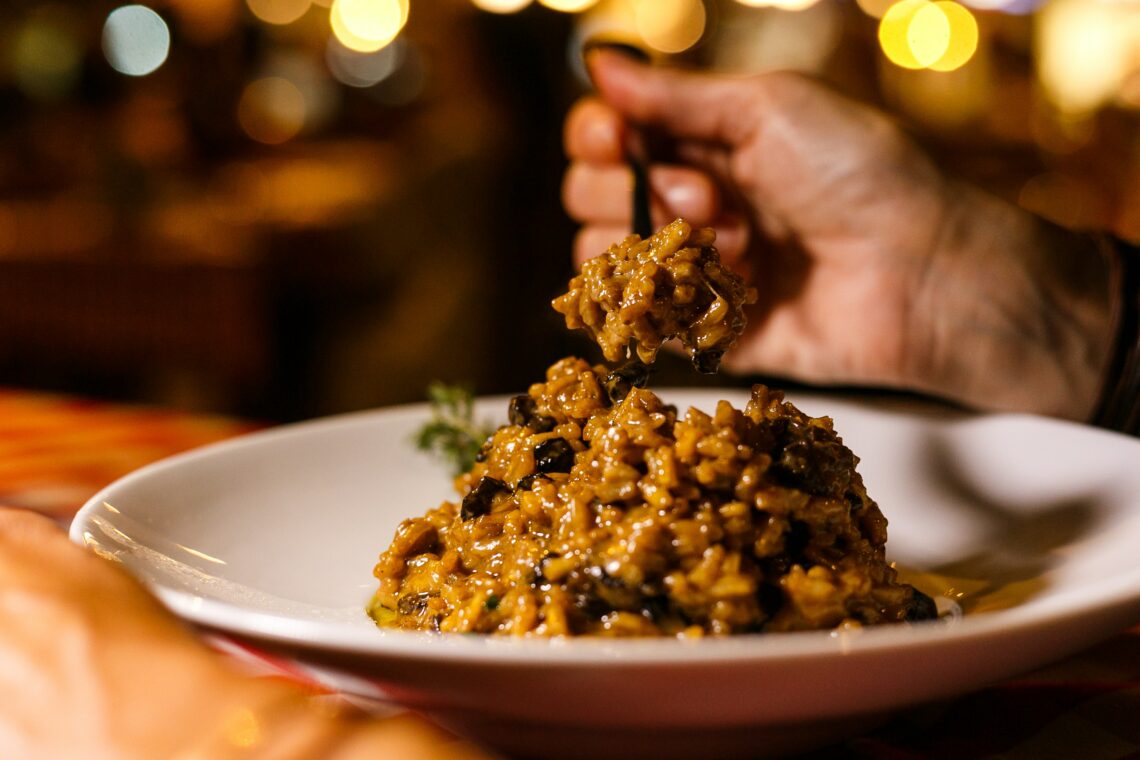 Risotto al Vino – Risotto with Wine
Experience the flavors of Italy with our Risotto al Vino recipe. Learn how to make this delicious and easy-to-prepare dish that features the rich taste of wine. This is a dish you'll find throughout northern Italy.
Ingredients
2 1/2 cups (500 g) rice
3/4 cup (150 g) unsalted butter
1/2 an onion, minced
4 cups (1 litre) simmering broth
3 cups dry red wine, warmed
1 cup (100 g) freshly grated Parmesan cheese
Salt to taste
Heat half the butter in a pot, add the rice, and cook over a very low flame, stirring so it doesn't stick and burn. In the meantime, sauté the onion separately, in 1/4 cup of butter, until it is lightly browned. Keep warm.
When the rice is done frying and the grains have become translucent, begin adding the wine, a glass at a time, and letting it evaporate between additions. Then add broth, a ladle at a time, and stir in the onions. Once the rice reaches the al dente stage ( not too soft) turn off the heat, stir in the remaining butter, the cheese, and serve.
Photo by Lucio Panerai