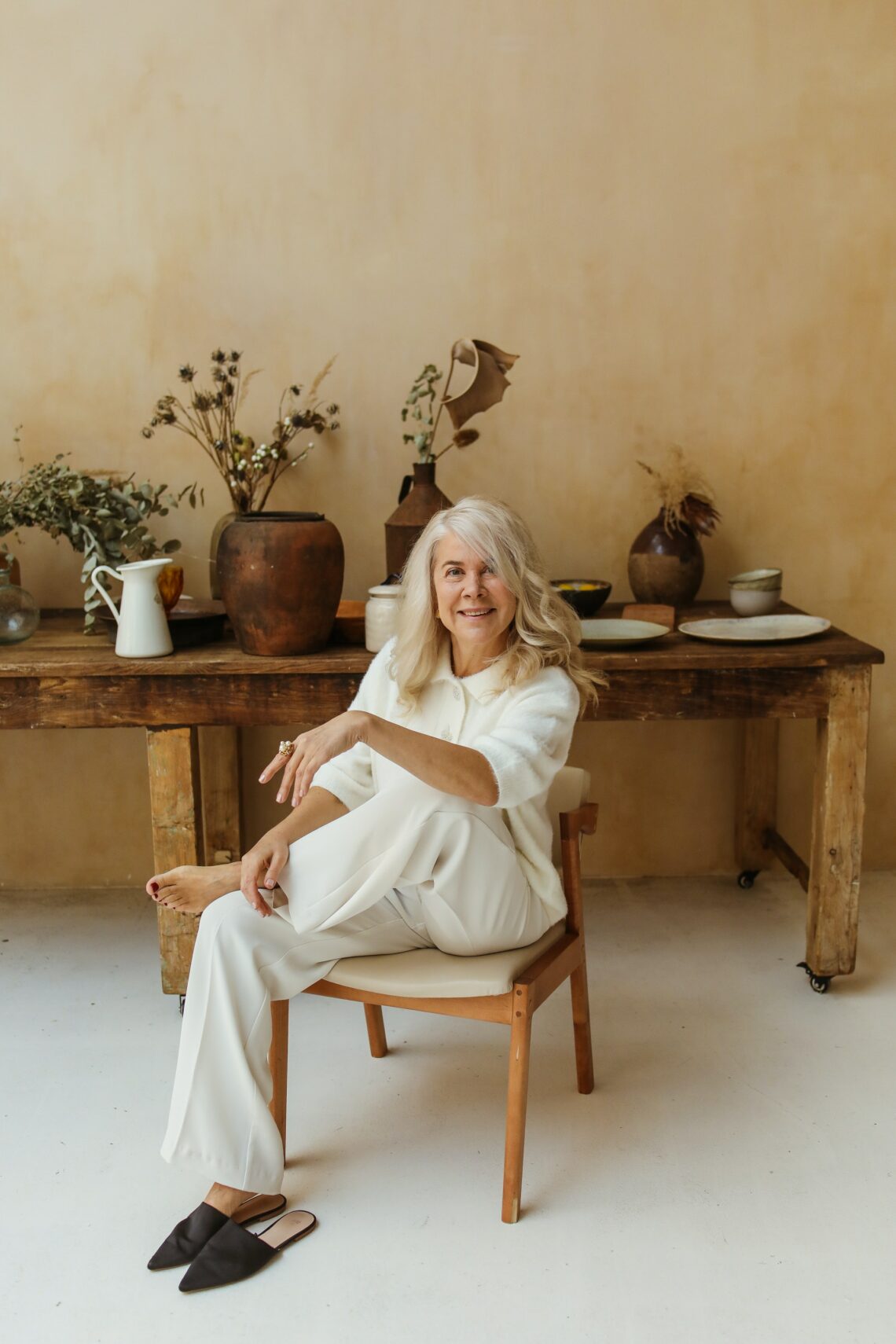 Makeover tips for over 60
Want to give your mom a make over? Here are some great tips for getting older and looking great while you're getting there.
Don'ts
Don't wear baggy, shapeless clothes.
Don't wear fussy prints like tiny florals.
Don't wear overdone, fussy styles or details (gold buttons, gold trim, etc.). They are terribly aging.
Don't think you have to wear skirt suits to look well dressed. Even though they may be "in," some skirt suits can be very aging. Trousers are generally much more youthful, so a better choice would be a trousersuit or a trouser and coat ensemble.
Don't shy away from all black. It looks great, especially when textures are mixed: leather, crocodile, patent, fur, vinyl (this lightens it up a bit and gives it life).
Don't expose your upper arms and neck: these are both tricky areas for most women over a certain age.
Don't wear your skirts too short.
Don't overdo the grooming. Helmet hair, and too much colour — red nails, red lips, eye shadow and blush (especially when used together) — are terribly aging.
Don't think you have to cut your hair: a chic ponytail always looks smart and youthful.
Don't wear fussy, frilly evening attire. Go for tailored instead!
Don't wear shawls (too granny) or capes.
Don't overdo the glitz! Dressing up doesn't mean you need to look like a Christmas tree!
Do's
Think young. Be unpredictable.
Choose solids: camel, red, gray, khaki and especially black and white. In fact, when in doubt, go for black and white. You can't go wrong with this combo.
Go for bold, classic patterns in black and white:  checks, stripes, argyles.
Choose classic shapes Shirtdresses, trench coats, pea jackets, car coats, jean jackets and jeans are eternally youthful in spirit.
Go for unfussy chic: minimalist, functional designs and details. (Hint: zippers are far more youthful than aging gold buttons).
Wear short skirts if you have good legs (but not too short — they should fall around the knee).
Invest in several fitted black turtlenecks! They are indispensable, flatter everyone and they always look great for day or night.
And finally, follow the old adage: Aging is a case of mind over matter. If you don't mind, it doesn't matter!
Photo by Polina Tankilevitch from Pexels