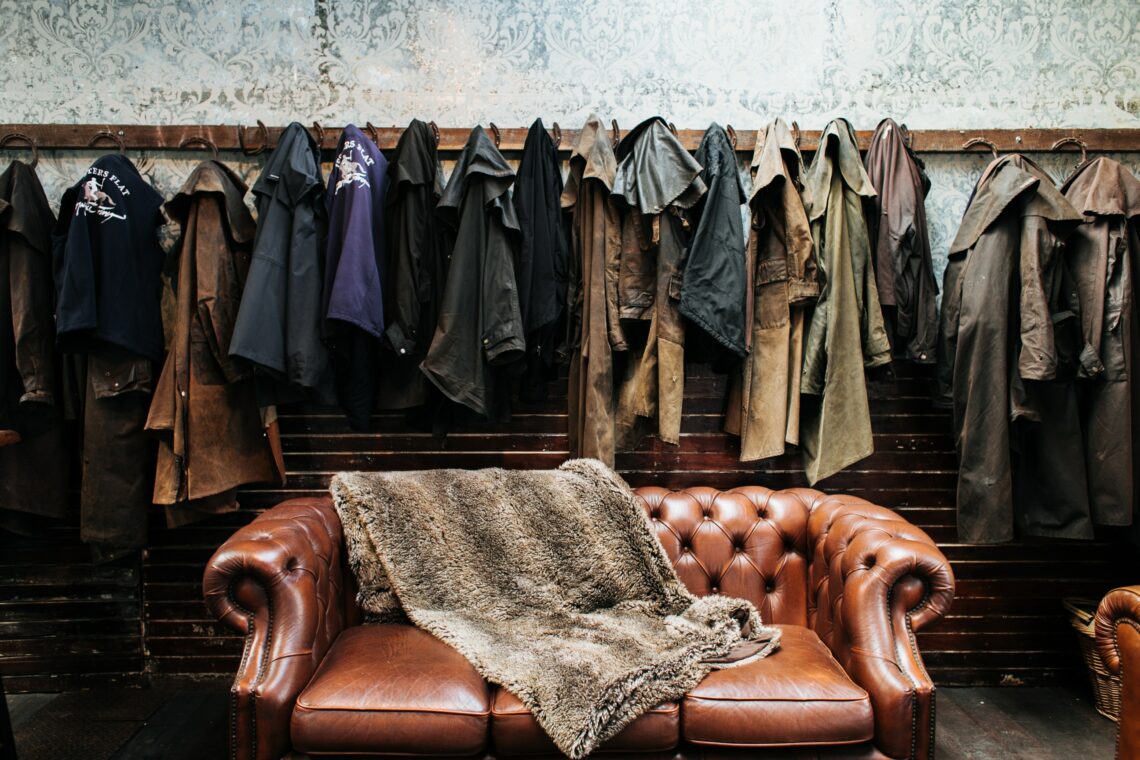 The style of the 1940s is influencing today's fashions in many ways: the feminine lines, the flowy fabrics and the delicate patterns. We have compiled a little taste of what the original western 1940s fashion and make up were like. Now you can create your own influences on your wardrobe.
Coats
In the 1940's women's coats had large collars and enormous shoulder pads. Fur coats
became the trend.

Hats
Women rarely wore hats but if they were to wear one it would have been small.Women who worked during the war often had to wear turbans to cover their hair.

Undergarments
Brassieres were cut to lift and accent the women's breasts, this is similar to our modern day wonder bra. Women wore tight fitting corsets to shape their bodies into the "perfect" figure. The corset was made of elasticized fabric panels.

Garments
Women's wardrobes consisted of one-piece dresses, skirts, blouses and tailored suits. The form fitting clothing emphasized a women's figure. In the beginning stages of WWII, skirt lengths reached 16-17 inches from the floor and had less than 2 inches of hemline.

1940s MAKE UP
For that 1940s sexy make up look, simply follow these instructions!
Cleanse face.
Apply moisturizer.
 Apply foundation.
Apply brown shadow to your brows and brush to soften colour.
 Use brown pencil to create a prominent arch. Again brush to soften edges.
Using black liquid liner, sweep a steady line across the top of your lashes. You might have to practise this a few times.
Apply mascara to top lashes only
Using a deep rose blusher, sweep colour toward the temples. No rose blusher on hand? What about rose coloured lipstick? Smear a little onto your hand, pick up the colour onto a sponge and apply
Outline lips with a red lip liner and then add a rich red lipstick. Blot and reapply. This should be a matte finish. No shine on forties lips.
 Step back and look at the finished product. Blend edges if necessary. The colours are bright but at the same time, soft.