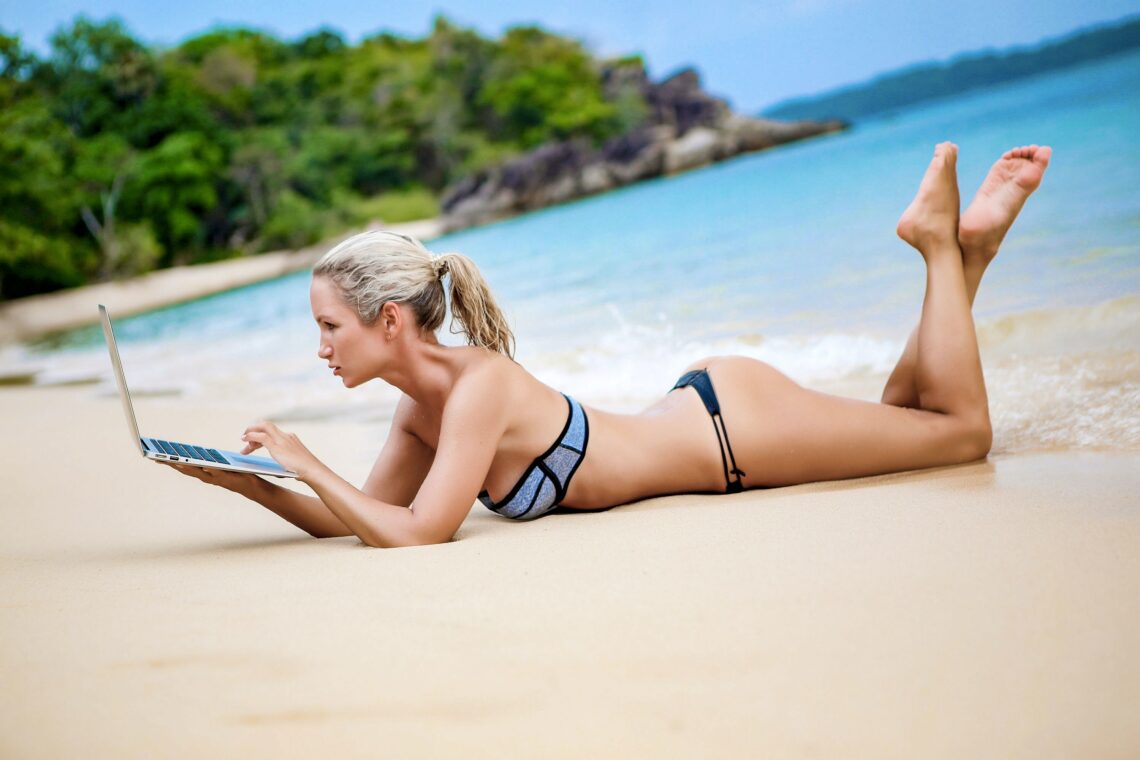 The Pros and Cons of Working Remotely Abroad: A Guide for Digital Nomads
In the past few years, more and more people have started working from abroad. This is because technological advances have made it easier for people to stay connected to their jobs no matter where they are in the world. Whether you're a freelancer, a digital nomad, or an employee of a company that lets you work from home, there are many benefits to working abroad, as well as some problems you'll need to solve.
One of the best things about working from abroad is that you can learn about other cultures and ways of living. Maybe you'll adopt the tropical interior decor you always dreamed of? https://www.hanem.ca/2021/10/21/tropical-chic/
Living in a different country is a great way to learn a new language (thank you Duolingo https://www.duolingo.com/learn), try new foods, and see the world from a different point of view. Working from abroad can also be a great way to save money, since the cost of living in many countries is much lower than in North America or Western Europe.
But there are also challenges that come with working from abroad. Keeping in touch with your coworkers and clients is one of the hardest things to do, especially if you work in a different time zone. This can be hard, but you can get around it by staying in touch with tools like video conferencing and instant messaging. You may also have to deal with different internet speeds and connection problems, which can make it hard to work.
Taking care of the logistics of living in a different country is another challenge of working from abroad. This includes things like finding a place to live, getting a SIM card for your phone, and figuring out how to use public transportation. You may also have to deal with language barriers, which can be hard if you don't speak the language well.
Even though there are problems, it can be rewarding and fulfilling to work from abroad. If you want to work remotely from another country, there are a few things you can do to make it as easy as possible.
First, find out as much as you can about the country where you want to live and work, such as how much it costs to live there, if there are affordable places to live, and how fast the internet is.
Next, make sure you have all the tools and equipment you need to stay in touch with your clients and coworkers.
Lastly, be flexible and open-minded. Living and working in a foreign country can be hard to predict.
In conclusion, working abroad is a great way to learn about new cultures, save money, and see the world from a different point of view. But it also has its own problems, like finalizing the required paperwork that allows you to reside in the city you chose, staying in touch with coworkers and clients, figuring out how to get things done, and communicating with people who don't speak the same language as you.
You can make the most of your time working remotely from abroad if you plan ahead and are willing to be flexible. Our path in life and our cherished memories come from our willingness to try new experiences.
Photo by Oleg Kazandzhan: https://www.pexels.com/photo/woman-lying-on-a-beach-in-a-bikini-and-using-laptop-6440234/