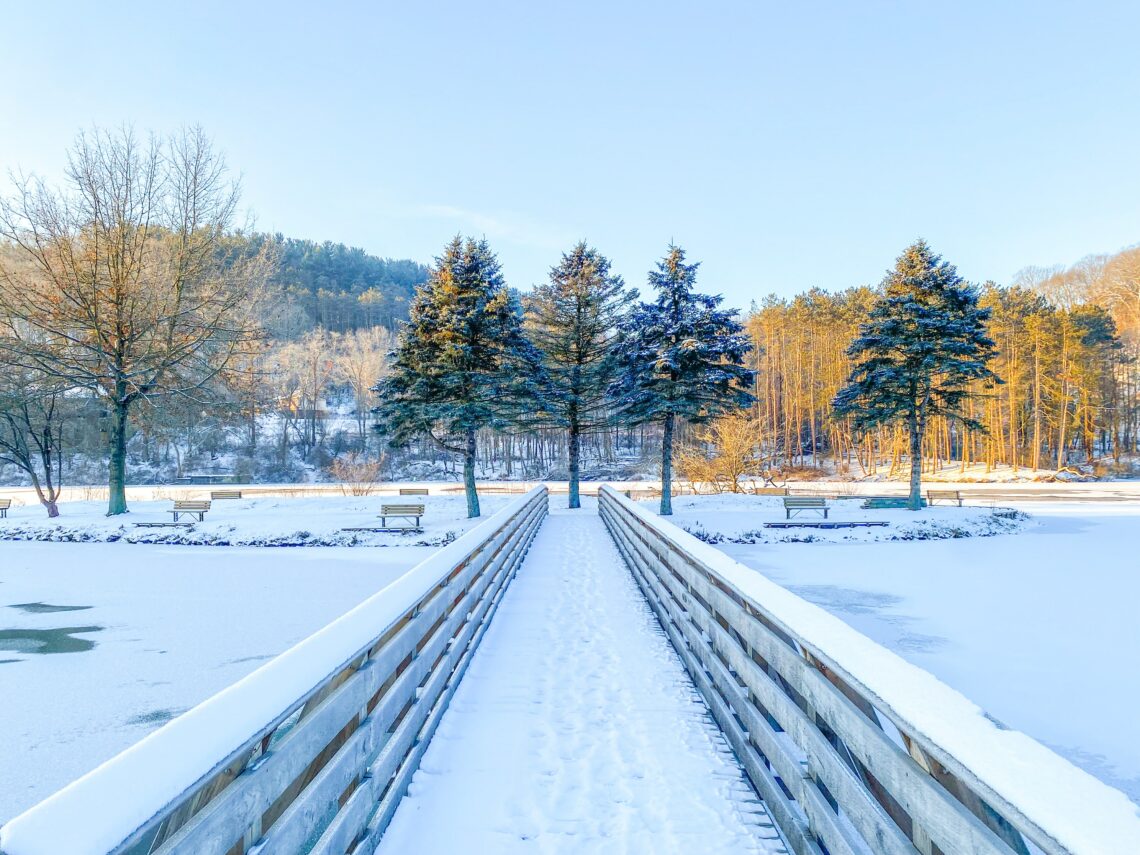 Explore Winter in Montreal: Activities and Attractions
The city of Montreal can look like a winter wonderland when snow and ice cover it. This could be intimidating to some, but there are many things to do in Montreal, from outdoor activities to indoor cultural events.

Ice skating is one of the most popular things to do in Montreal during the winter. There are a lot of outdoor rinks in the city, like the famous Old Port skating rink, which has great views of the city skyline. You can also enjoy great views on the snowy trees on the outdoor skating rink at the Mont-Royal Park. This cute rink is right next to the famous Beaver's lake with it's rustic cottage where you can enjoy a snack and a hot chocolate to warm you up. Skating is a fun way to get some exercise and enjoy the winter weather.
https://www.mtl.org/en/what-to-do/activities/beaver-lake-ice-skating-rink-montreal

Skiing and snowboarding are also popular things to do in Montreal during the winter. There are a few ski resorts in the city, such as Mont Saint-Bruno, Mont-Tremblant and Mont Saint-Sauveur, which have runs for skiers and snowboarders of all skill levels.
If you'd rather stay inside, there is a lively cultural scene with lots of museums and galleries to visit. For art lovers, the Montreal Museum of Fine Arts and the Montreal Museum of Contemporary Art are must-sees. For families with kids, the Montreal Science Center is a great place to go.

Montreal is also known for its delicious food, and during the winter there are a lot of great places to eat. There's something for everyone, from traditional Quebecois food like poutine and tourtière to food from around the world. You can also try to famous canadian sugar shack eating experience.
https://www.sucreriedelamontagne.com/en/year-round/
Take a horse-drawn carriage ride through Montreal's historic Old Town or a snowmobile tour through the beautiful Laurentian Mountains for a unique winter experience.
https://www.manawa.com/en-GB/search-by-sport-and-spot/snow/snowmobiling/montreal/124-1504-3589?_cid=32&gclid=Cj0KCQiAiJSeBhCCARIsAHnAzT8Q-b30-VEdPWDPdcmgRolZj5Qo-M9D_rAQNVZGJclEVGfA0D_hOUcaApKqEALw_wcB
In general, there are plenty of things to do in Montreal in the winter. You're sure to find something that interests you, whether you want to go on an outdoor adventure or learn about culture inside.
10 locations to go to in Montreal that are winter appropriate
The Old Port of Montreal – This historic area features an ice rink that offers spectacular views of the city's skyline.
Mont-Tremblant Ski Resort – Just two hours from Montreal, this ski resort offers a variety of runs for skiers and snowboarders of all levels.
Mont Royal Park – Offers cross-country skiing, snowshoeing and sledding opportunities, as well as a beautiful winter landscape to explore.
Montreal Museum of Fine Arts – This museum offers an extensive collection of art from around the world, including works by Canadian and Quebecois artists.
Montreal Science Centre – This interactive museum is perfect for families with children, with exhibits on science and technology.
Montreal Museum of Contemporary Art – This museum features contemporary art from around the world, with a focus on Quebec and Canadian artists.
Montreal Biodome – This indoor rainforest and wildlife exhibit is a great way to escape the cold and experience nature.
Saint Joseph's Oratory – This beautiful basilica is a must-see for visitors to Montreal, with its impressive architecture and panoramic views of the city.
Place des Arts – This cultural complex features several concert halls and a theater, offering a variety of live performances throughout the winter months.
The Underground City – This network of shopping centers, restaurants, and entertainment venues is a great way to stay warm and active during the winter months.
5 places to go on a date
The Rink at the Old Port – This iconic ice rink is a romantic spot for a date, with its beautiful views of the city and the opportunity to hold hands while skating.
The Tam-Tams on Mont Royal – On Sundays during the winter, a drum circle gathers on the slopes of Mont Royal Park, providing a unique and lively atmosphere for a date.
Le Musée des Beaux-Arts – This museum offers a romantic setting for a date, with its beautiful works of art and peaceful galleries.
Atwater Market – This indoor market offers a variety of food and artisanal goods, making it a great spot for a cozy and intimate date.
The Ice Hotel – Located just outside of Montreal, this hotel made entirely of ice and snow offers a unique and unforgettable experience for a winter date.
Montreal has something for everyone: for solo explorers, for couples, and for family fun. This is a great place to visit in the winter with its unique mix of history, culture, and natural beauty.
Photo by Allie Reefer: https://www.pexels.com/photo/a-snow-covered-wooden-bridge-near-the-trees-at-the-park-10823405/