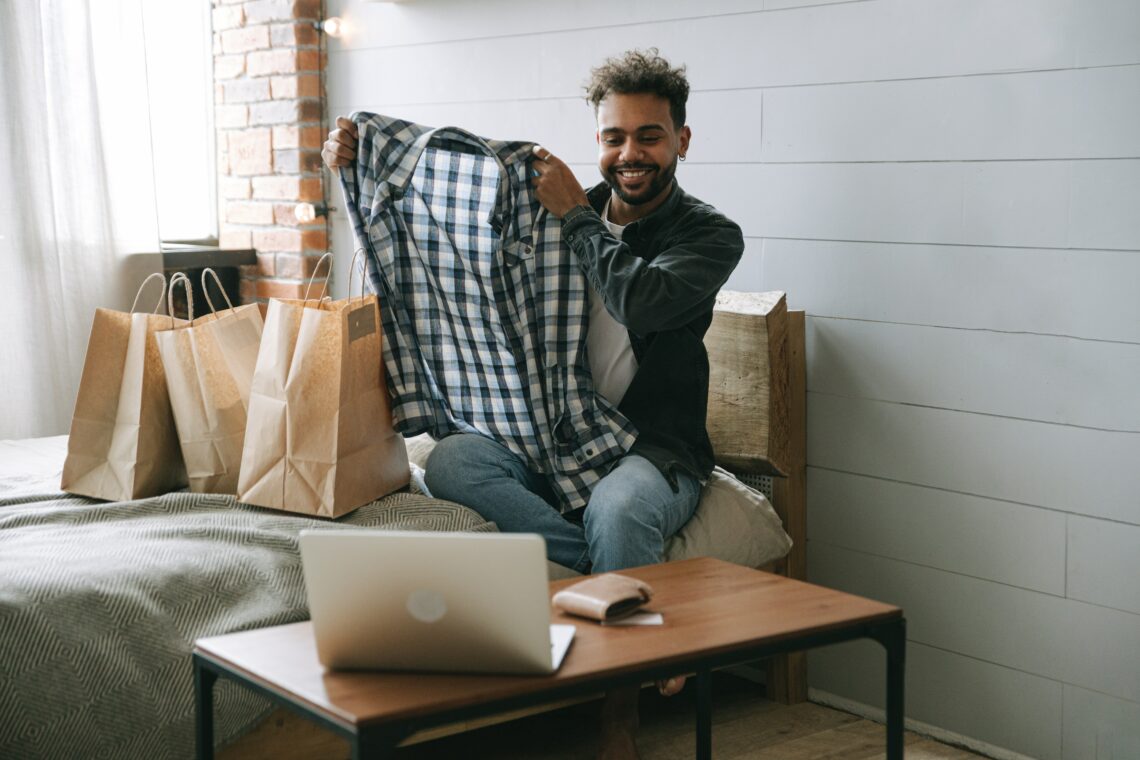 Horrified by what your man calls FASHION?
Well you have 3 options:

a) Threaten to burn all his clothes.
b) Tell him you won't go out with him in public if he doesn't improve his image.
c) Or you could try these simple steps:
If you haven't discussed his style issues before, now is the time to let him know you'd like to take over in the fashion department (but try to do it nicely, men can be over-sensitive little creatures sometimes).
If he doesn't like it, stop here and try again in six months.
If he's happy to have some help, start by assessing his current wardrobe and put away everything that doesn't fit, doesn't suit him or is totally out of style.
Look at men's magazines to get a feel for overall men's fashion trends.
Start slowly redoing his wardrobe, working from the inside out — buy new underwear, undershirts and socks.
Buy just one new suit that looks terrific, two new shirts and two new ties.
Pay attention to details like shoes, belts and socks — they should be good quality and complement the total look.
For the more casual look, just buy replacement shirts, trousers, shorts and athletic shoes.
Well-worn jeans and T-shirts may have to be ripped away from him by force — replace with new jeans and a few new T-shirts.
Let him keep one favorite item — it's a small compromise!
Photo by Ivan Samkov from Pexels