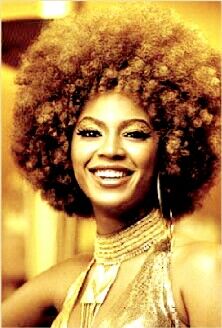 Golden Makeup for a Glamourous Look !
Gold works well in winter as well as in summer though you must be really careful how you use it.
Gold can be used on eyelids, cheeks as well as lips. I suggest you don't use gold mascara as it just makes eyelashes look non-existent.
For eyes, just apply a thin layer of gold eyeshadow across the eyelid. If you're going to do this, it's best to avoid black eyeliner, as the contrast can look quite tacky.
To use gold on your cheeks, just apply some gold cream (available in some beauty shops in Egypt) to your cheeks (they should already have blush on them). Remember though that the gold cream should just act as a highlighter not as the blush itself.
For lips, the nicest thing is to apply some gold lip-gloss on nude lips.
The thing about gold make-up is that it looks sexy and elegant. If you overdo it though, you risk looking like you're out of a science fiction movie… keep it simple.